Our web-based server browser provides Steam users with the possibility of directly connecting to an online server through simple browser-based system.
First of all, please open your Steam client, log in and then open your web browser and go to this site: http://master.bistudio.com/
Now select the game you want to play in the browser.

Now edit the filters to find the server you want to join.

When you find the server you want to join just click on the blue "Steam" button right next to the server. Please note that you can see IP adresses and ports for all listed servers.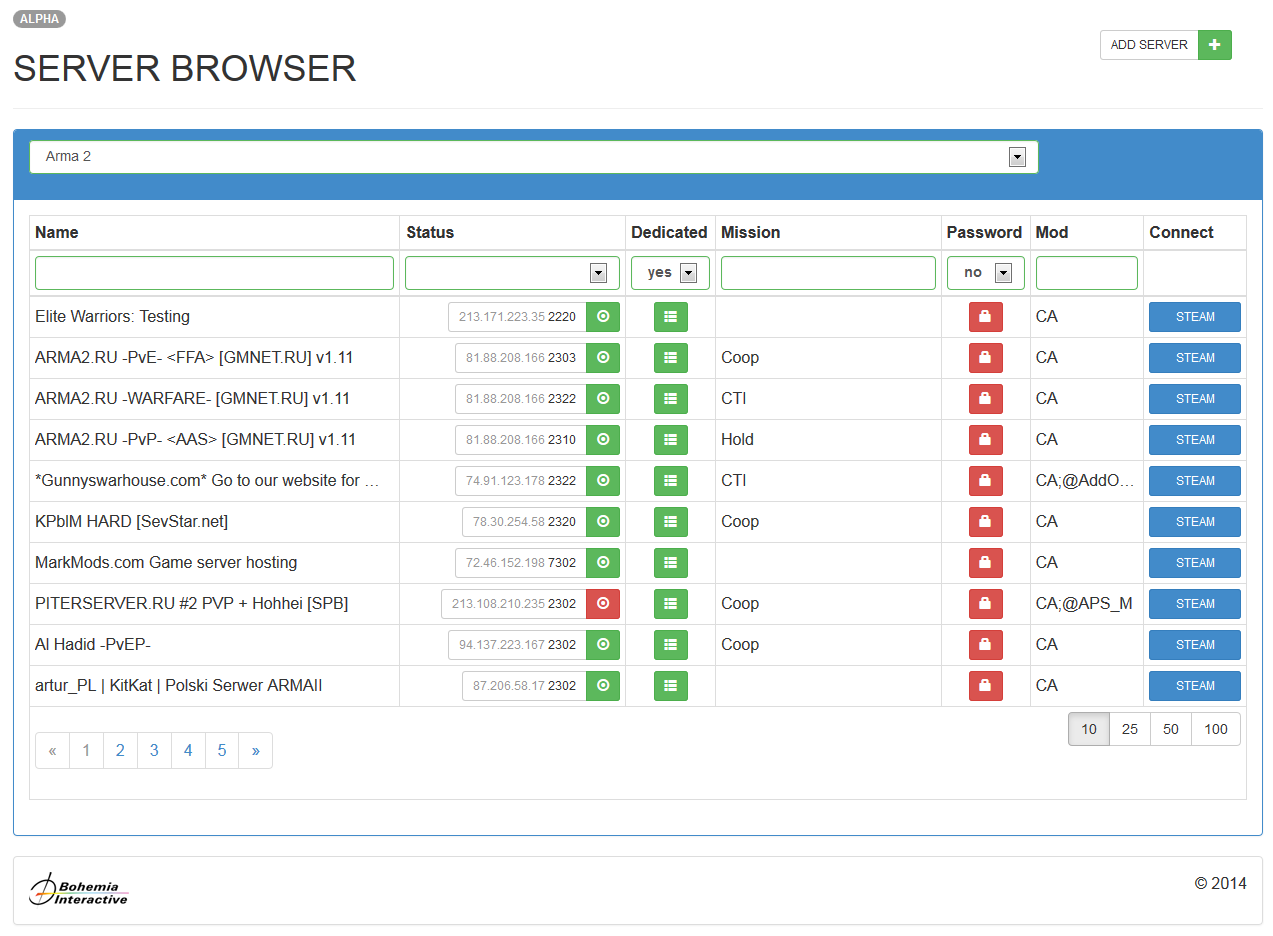 Click on 'Allow' in all the pop-up windows that will show up.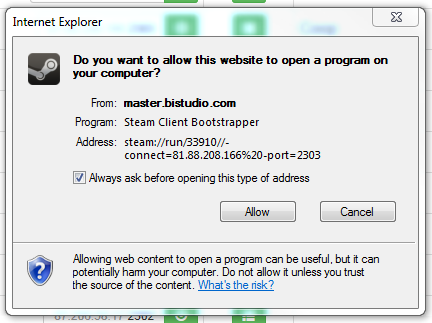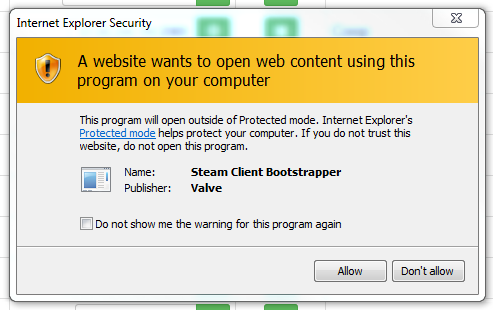 The game will start right after you confirm the last pop-up window. You will be automatically connected to the selected server.
Another way is to connect to the server directly (please note that you will have to chose this option every time you want to play multiplayer in a non-steam game).