Step 1: Run Steam as Administrator
Right-click on the Steam icon.
Click "Run As Administrator." If this choice is unavailable, you are already logged in as Administrator. In that case run Steam normally.
Step 2: Opt into a beta program
Right-click on Arma 2: Operation Arrowhead in your Steam Library.
Then click on Properties.
Once Arma 2: Operation Arrowhead - Properties windows appears, go to the Betas tab. You will see this screen: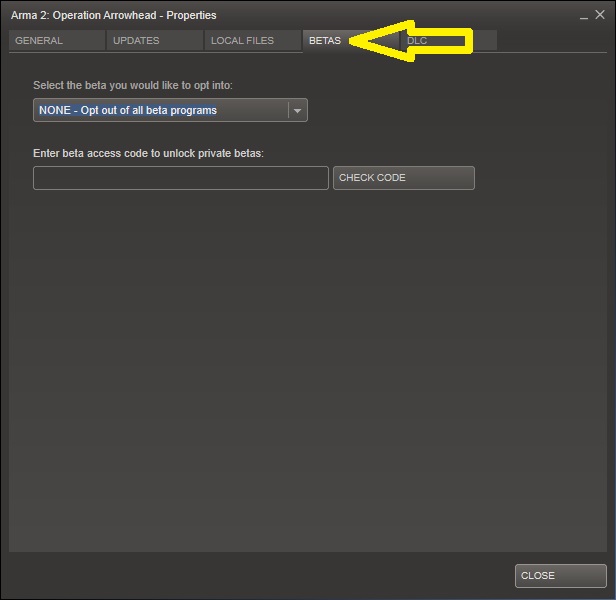 Then select the beta you wish to opt into and click Close. After closing the window, Arma 2: Operation Arrowhead will update itself with the selected Beta version. To opt out of the Beta program you selected, select NONE - opt out of all Beta programs in the Betas tab of the Properties window.